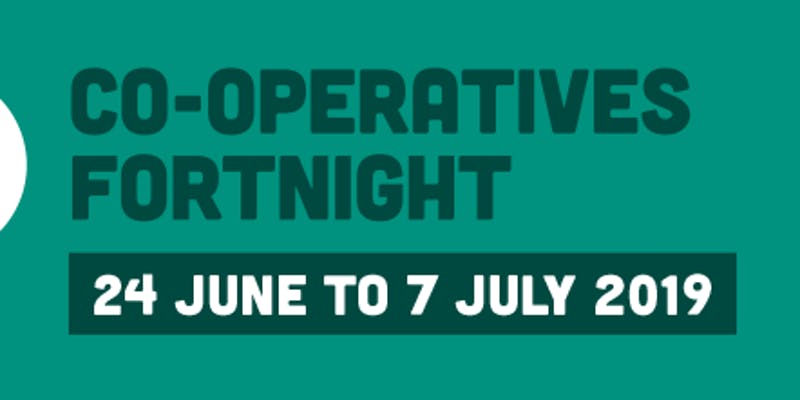 Wednesday 26 June
18:00 – 19:30
Oxford Town Hall, UK
FREE but registration required
The co-operative sector in Oxford is small, but thriving. From housing to childcare to publishing to web design, co-ops are providing empowering jobs and meeting community needs. To mark 'Co-operatives Fortnight', the City Council's Co-operatives Champion, Cllr Richard Howlett, will host this event to celebrate our city's democratic businesses, gain inspiration from exciting developments elsewhere and look ahead to how we can build the movement locally.
The panel for the event will comprise:
Colm Massey, a founding member of the Solidarity Economy Association (SEA), who will be sharing for the first time SEA's work to date on mapping Oxford's solidarity economy, which includes many co-ops and other solidarity economy initiatives in the city.
Jo White, Executive Director, Co-op Futures. Jo has a wealth of experience supporting co-ops and will discuss how the model is central to progressive local economic development strategies in Preston and beyond.
We will also hear from members of local initiatives:
Flo's in the Park: As the Florence Park Children's Centre closed this multi-stakeholder co-op was born to ensure a vibrant future for the space meeting local community needs.
The Village: A group of Oxford parents providing informal childcare exchange to one another.
New Internationalist Publishing: A Workers' Co-op publishing books and magazines in Oxford since 1973, now leading the charge in building a new model for member-supported media in the digital age.
Mid-Counties Co-op: The UK's largest independent Co-operative with 600,000 members and a history in the city going back to the 1870's
Places are free but limited – please register in advance, we'd love to see you there!